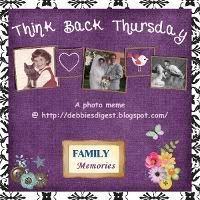 Our oldest son, Nick, turned 11 last December and had an Eskimo Themed Birthday Party. It all started because he wanted an igloo cake, and I figured an igloo cake called for an entire Eskimo theme for the party.
I searched the 'net to find traditional Inuit games and activities that we could do and found a great list of Eskimo-Inuit Games at the Fairbanks, Alaska Information site. Some of them were too likely to lead to injuries, but we picked out a few:
Kneel Jump
One-Foot High Kick
Two-Foot High Kick
Nalakatuk (Blanket Toss)
Before started the traditional games, the kids had a fake snowball fight in our front yard with wadded up packing paper. Nick's birthday may be in December, but we had a really mild winter and the weather was about 50°F and sunny at his birthday party.
Then, to "set the scene," I read to them this wonderful piece from the Fairbanks, Alaska Information site:
To better appreciate the background of these games, envision yourself in a community village hut three hundred years ago with the temperature outside at 60 degrees below zero, and everybody in attendance celebrating a successful seal hunt. While the young men are demonstrating their athletic prowess and strength, the umialiks, or whaling captains, are on the perimeter of the hut looking with great interest at the young adults – one or more of these young men would be incorporated into their whaling and hunting crews – the fastest, the strongest, the one showing great balance and endurance to pain would be the top pick.
So did our birthday guests stand up to the test? Watch and see how they did with the kneel jump . . .
© 2012, Cindy. All rights reserved.